If you don't already use it, you should download it before you get to Vegas, as FourSquare check-ins unlock some great freebies.
Free Club Passes to Vegas's Best Nightclubs
Many times, you can get passes for "VIP Admission" (often times translating into free cover) for your favorite club. I say "open bar" in quotes because the free drinks are usually limited to whatever brand of alcohol is being promoted that night. To redeem your drink, just show your FourSquare check-in at the podium to receive a complimentary glass!
The best way to get VIP passes is to go to the entrance of the club you're interested in a few hours before they open (sometime between 7-9 PM is best). However, if you're not into gaming and still want free high-end cocktails, check out spyonvegas.com. O'Sheas and the Palms offer 2-for-1 drinks at select bars, and Imperial Palace offers a 2-for-1 buffet.
Remember: these passes will save you the cover charge, but for an even better VIP experience, try going through a Las Vegas club promoter (read further for more info!)
Using the method above, I've been able to collect VIP passes to Tryst, XS, The Bank, Jet, Pure, Blush, and more!. But the promoted drinks are always 100% free and the bar is always hopping!
There are lots of great FourSquare freebies available at other casinos as well.
Free Champagne at the Wynn (and other Foursquare Freebies)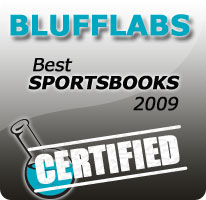 You've probably heard of FourSquare – the app where you "check in" to a venue using your smartphone. Please note that sometimes the passes are only valid for ladies — please don't take it personally guys, that's just the way Vegas works!
If you don't have any luck at the club entrance, try the front desk (passes are often handed out to hotel guests as a way to get them to spend more time on property) and the concierge.
One of my favorite freebies is the free champagne at Blush nightclub at the Wynn. Every weeknight, the Spy On Vegas organization hosts an "open bar" event at a place on or near the Strip. There will often times be a host/hostess standing outside of the door; ask them if there are any VIP/no cover passes available.
Free Cocktails (Without Having to Play Slots or Tables)
It's common knowledge that you can get free cocktails while you're playing at the slots or table games