Visit http://www.betonsports.com/ for more information.
SAN JOSE, Costa Rica, March 25 /PRNewswire/ – Who: David Carruthers, BetonSports.com CEO What: Yesterday, the World Trade Organization (WTO) upheld a complaint by the island of Antigua and Barbuda that U.S. legislation criminalizing online wagering violates global trade pacts. David Carruthers, CEO of BetonSports.com, supports the ruling by the WTO and believes that this decision will ultimately convince the United States to regulate the online gambling industry rather than continue its fight for complete prohibition. The Issue: According to David Carruthers, "It is our hope that the ruling by the WTO will act as a catalyst for the U.S. Furthermore, we believe that the WTO's decision represents a tremendous opportunity for the online gambling industry and BetonSports.com as we fight for regulation and legalization in the hopes of establishing operations within the United States." "Ultimately, the true winner in this ruling will be the American consumer. Furthermore, I believe this ruling truly vindicates the island of Antigua as a premier jurisdiction for online gambling." BetonSports.com, headquartered in Costa Rica, has been licensed in Antigua since 1997.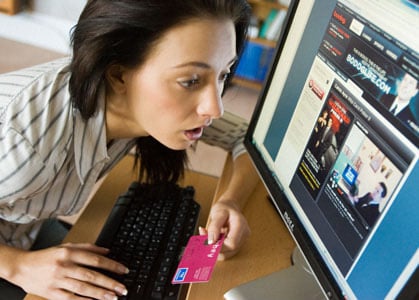 Please contact us if you would like to set up an interview with David Carruthers to discuss this issue in more detail and BetonSports.com's view of its implications on the online gambling industry.
CONTACT: Steve Hickok, +1-212-593-6342, or hickoks@ruderfinn.com, or Brooke Parker, +1-212-593-5893, or parkerb@ruderfinn.com, both of Ruder Finn, for BetonSports.com.
Contact: Steve Hickok, +1-212-593-6342, or hickoks@ruderfinn.com, or Brooke Parker, +1-212-593-5893, or parkerb@ruderfinn.com, both of Ruder Finn, for BetonSports.com
About BetonSports.com . Headquartered in San Jose, Costa Rica, the company is licensed in the Caribbean, Central America and Europe, and has obtained a bookmakers permit in the UK, where gambling has been a legal and respected tradition for over forty years. We honestly believe that consumers will one day be able to enjoy online sports wagering without the constant badgering by federal officials that have recently attempted to regulate morality instead of enforcing stringent consumer protection laws. Web site: http://www.betonsports.com/
BetonSports.com is the largest online wagering company in the world. government to openly discuss and debate the future of the online gambling industry. government to follow other nations throughout the world that embrace online sports wagering as a responsible form of entertainment. Furthermore, we look forward to the day when commercial free speech by online gambling operators and service providers (radio and television stations) is protected." "I strongly encourage the U.S. BetonSports.com has been ranked the number one sportsbook by a number of leading industry organizations, including the Offshore Gaming Association (OSGA), the International Sports Book Council (ISBC) and Insiders Football Guide. It's unfortunate that until now, the government has attempted to isolate a truly global industry that continues to prosper